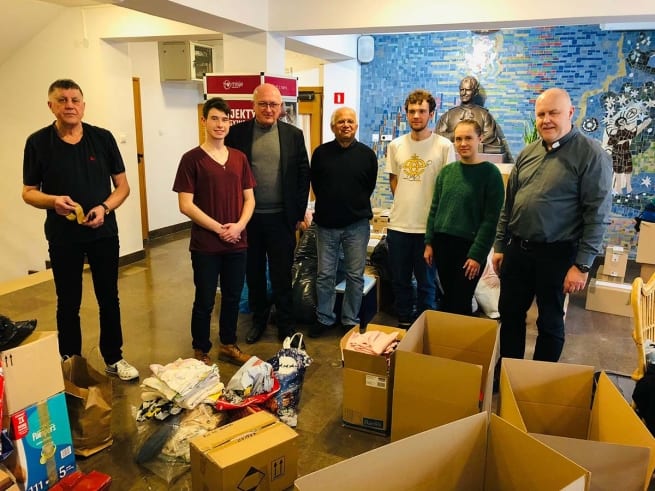 (ANS – Rome) – The General Economer of the Salesian Congregation, Bro. Jean Paul Muller, SDB, and the Head of the Salesian Coordination of the emergency response to the war in Ukraine, Fr. George Menamparampil, arrived in Warsaw yesterday, Wednesday, March 9. The two have already had very useful meetings and are planning a broader consultation later today to refine the coordination of the many solidarity initiatives activated in the Salesian world in favor of the Ukrainian people.
"The entire Warsaw Mission Office house is now a clearinghouse. Salesians and volunteers are busy at work all day long,"

– Fr. Menamparampil.
The ferment of solidarity shakes the Salesian Family along all meridians of the globe.
In South Korea, the Salesian Mission Office has arranged a double donation to the Salesians of the Province of South Poland and those of the Vice Province of Ukraine, both of which are present on Ukrainian soil. While the Daughters of Mary Help of Christians of South Korea will send the funds they have collected to FMA headquarters, which will then see to it that they reach their destination. In addition, the entire Salesian Family, during this Lenten season, will participate in a fundraising campaign and in a campaign of spiritual support, through the prayer of the Rosary, Masses….
The Province "Mary Help of Christians" based in Hong Kong (CIN) has also already arranged a donation of solidarity and launched the campaign in different territories of its pastoral action.
"We also animate young people and the faithful to pray for people who suffer, especially for young people, so that peace and justice may flourish again in Ukraine"
The Province of Thailand is also moving on the dual axis of collecting economic aid and animating the spiritual campaign.
Meanwhile, the campaigns that have already been launched by others are continuing at high speed. This is the case of the solidarity initiative launched by the Salesians of Ireland, who have sent a substantial foundation to the Salesians of Krakow; or of the Salesians of the Italy-Lombardo Emiliana (ILE) Province, led by the "Opera don Bosco onlus" Foundation, and who are already hosting 20 people, including women and children, in the Salesian house of Castel de Britti; or of "Misiones Salesianas", the Salesian Mission Office of Madrid, which, in addition to having allocated three separate donations to the Salesians in the front line of reception management – in the Ukraine, Poland and Slovakia – is developing an articulated communication and awareness campaign that involves benefactors, the media, institutions, other civil society organizations.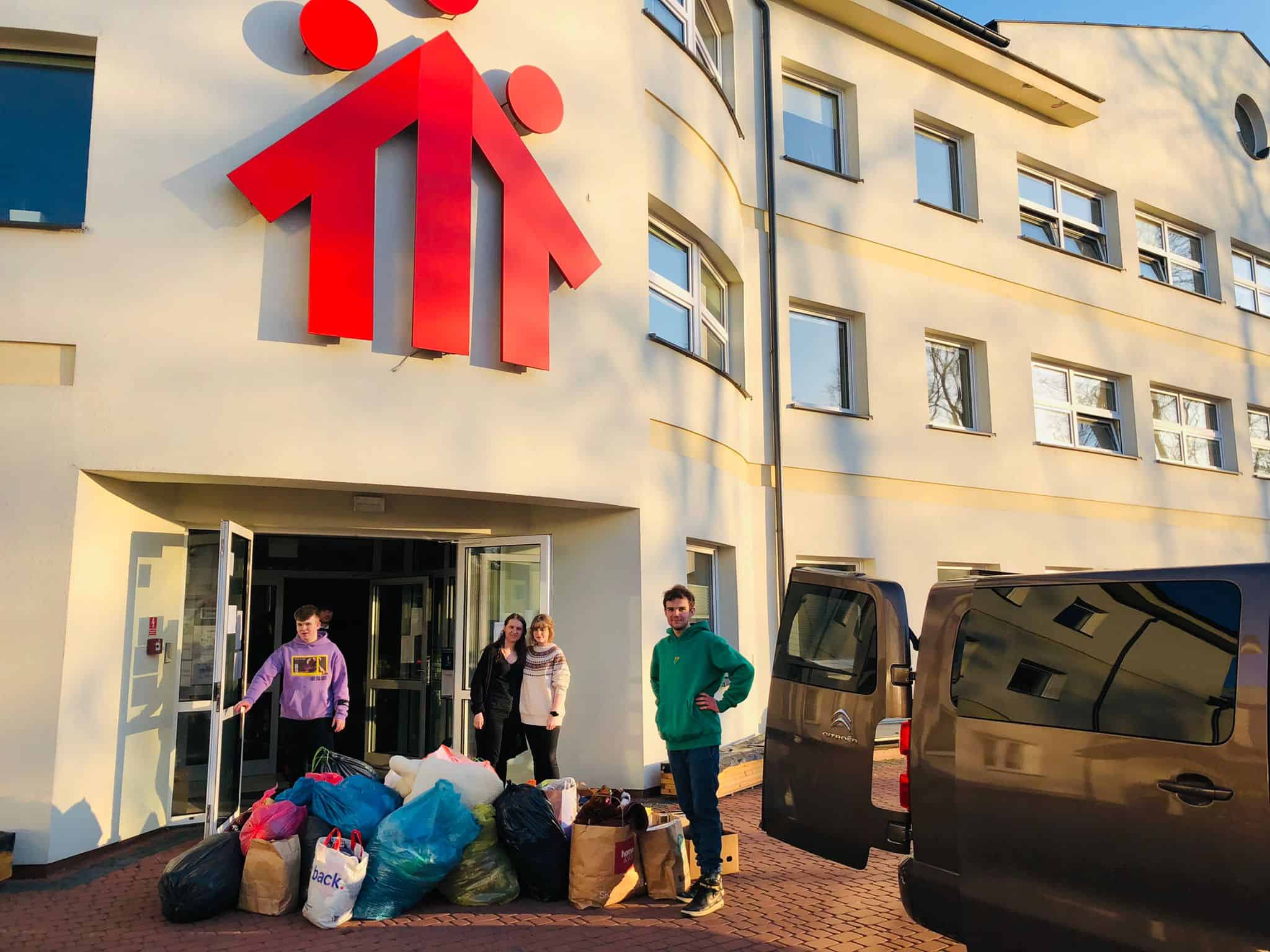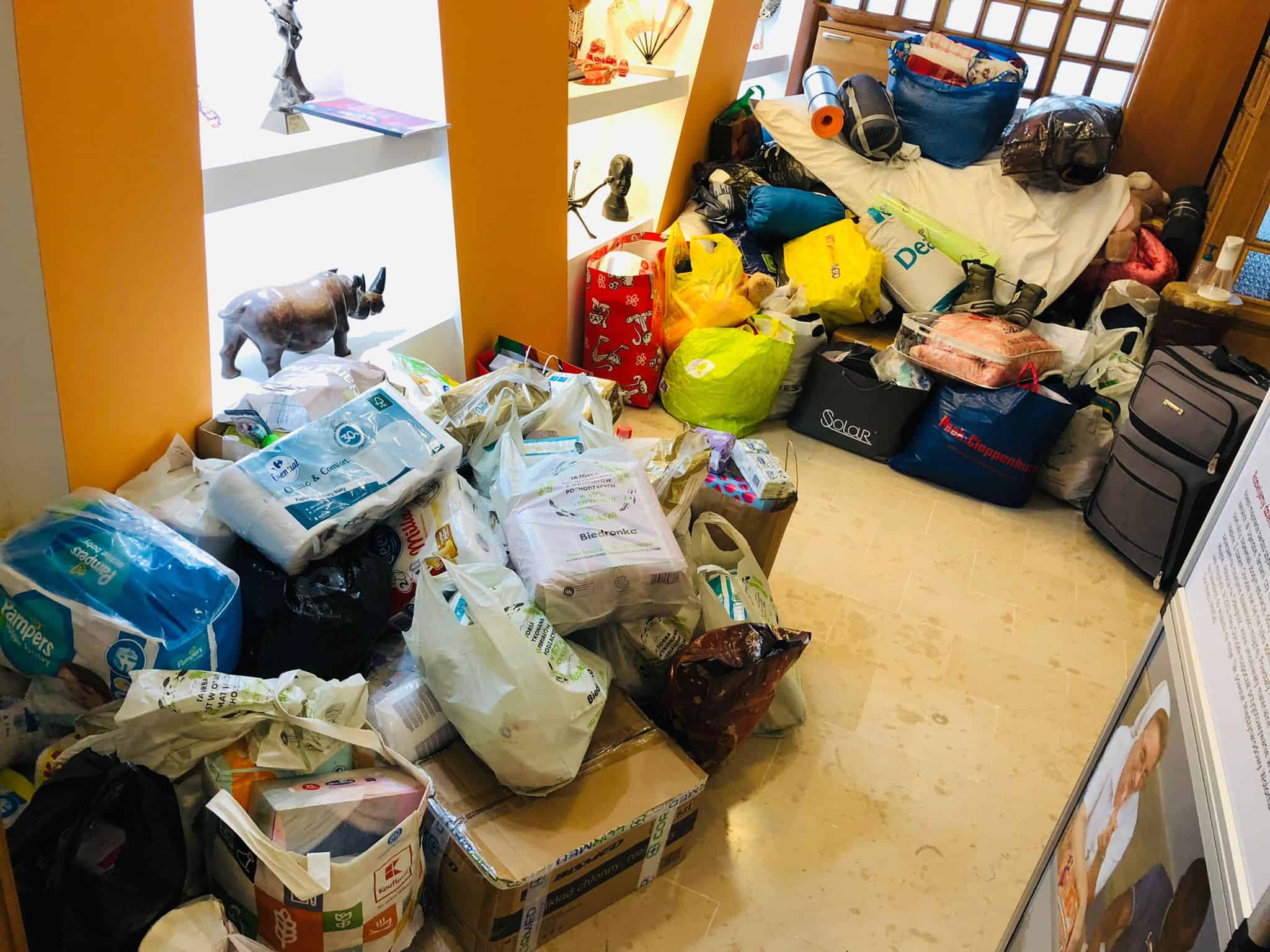 Source: ANS – "Agenzia iNfo Salesiana"